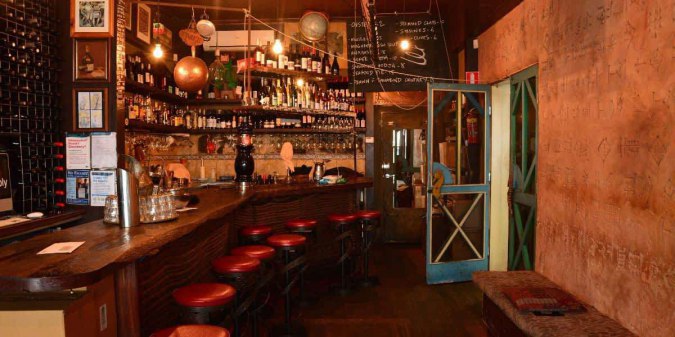 Hi All,
We like playing at RubyGil's (the Claypots sidebar) so much we wrote a song about it…
"Ain't got no sign on the door,
Ain't got no rug on the floor,
just got an old piana,
And fish cooked in every manner"
We will be doing some recording and filming at the 2 two sunday arvo gigs on June 5th and 12th, 3.30pm start, Free entry. Come down and be part of the action!
Other  gigs!!
On Friday 24th of June the Pearlys will be back at the Memo Music Hall for the annual Belmar records* Top 10 cd launch. 
(*for those not in the know, Belmar records is the Pearly's own record label were we record  ourselves as well as heaps of our very talented mates) Expect a big Pearlys and friends party!
Glad to say the piano duos are continuing at RubyGils thru June. Jukebox Jones and myself are doing piano and double bass music in the style of Memphis slim and Willie Dixion. Saturdays 4th , 11th 18th and 25th at RubyGils, Barkly st St Kilda (opp the 7/11) 9-11pm, free entry.
see yous on the dancefloor
cheers steve p