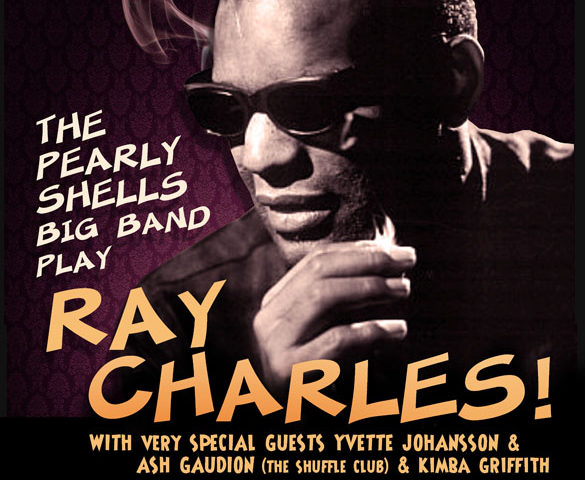 Hi All,
I love Ray Charles, absolutely love brother Ray and for our next big show at the memo Music hall we have been going thru the chart books and picking our fav Ray tunes from his incredible catalogue of hits! With special guests Yvette Johansson and Kimba Griffith starring as the Raylettes and Ash Gaudion (The Shuffle club) starring as himself, the Pearly's Big Band will be getting their inner "Ray" on!
Bookings thru the memo Music Hall
Other  gigs!!
On sat 21st may (the night after the Memo gig) The Hot 6 play at the Werribee jazz club, located at the werribee bowls club in the big park far end of town. When: 8pm – 11pm  More details via werribee jazz Facebook
Phone: (03) 9741 3229
………………………….
Glad to say that the RubyGils bar at Claypots St Kilda are putting on a series of piano duos and Jukebox Jones and myself are doing piano and double bass music in the style of Memphis slim and Willie Dixion. Saturday 14th and 21st may at RubyGils, Barkly st St Kilda (opp the 7/11) 9-11pm, free entry.
see yous on the dancefloor
cheers steve p