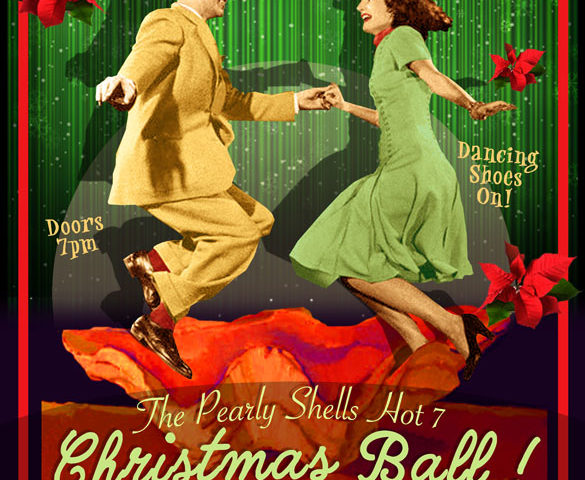 The 2016 Pearly Shell's Christmas Show at the Memo on Sunday 18th Nov  is shaping up to be our best yet!
Expect plenty of special guests including the Incredible Yvette Johannson,  International "It" girl Hetty Kate and Swing Siren Julie O'Hara all gracing the stage (as well as fair few bonza blokes!)
I'ts a Sunday ( last one before xmas) so early start at 8pm on the dot.
There'll be prizes, pressies and Xmas songs to get us all in the mood!! Bookings thru memo music Hall
………………………….
Other  gigs!!
NEW YEAR'S EVE  – Great to be asked back to play for the Williamsontown Jazz club again this year for their NYE dance party!
This year we are very happy to announce Yvette Johansson ( who hates to miss a party ) will be joining the Hot 5 at the Altona RSL for the end of year bash!
Was a big night last year ( sold out by mid December! ) so get the blower and make your booking thru
Ross at the Jazz club ( ph. 0403 032 806 )
…………………………………………………………………..
Sunday Arvo the 11th Dec the Hot 4 are back down at Claypots in Barkly st St Kilda filling in for the Shuffles. Always a great gig, starts3.30pm thru till dinner – seafood of course!