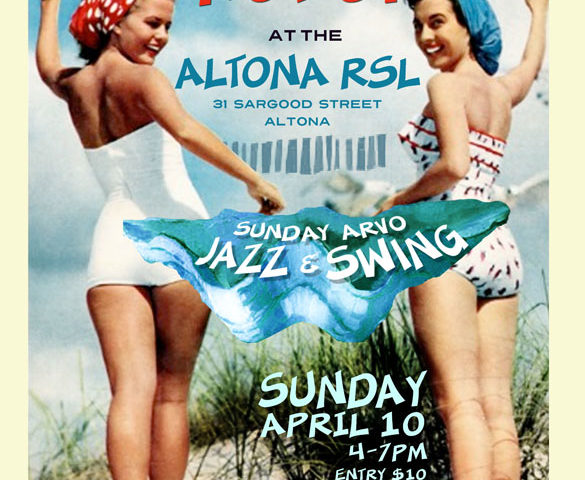 Hi All,
Very much looking forward to gigging at my local RSL this sunday arvo when the Hot 5 play 4-7 pm  down at the Altona RSL. We've only been there once before, last new year's eve playing a great gig for the Williamstown Jazz club. This time we have the added bonus of Ms Yvette Johansson joining us for 3  swinging sets of Hot jazz and Jump blues.
Big dance floor and very friendly RSL prices for drinks and food.  And 5 bucks on the door!!  Tell your friends, 'specially the Westies. We hope to make it a semi-regular thing
Other  gigs!!
This Friday 8th April we are playing at Transit bar, the top floor of the big Transport bar and restaurant complex by the river in Fed Square. For those who haven't been before , it's a great venue overlooking the River and Southbank. Plenty of room for dancing and free entry. The Hot 4 play 2 big sets from 930pm
Sad to say our year plus saturday night residency at  Claypots in St Kilda is finished (for the time being) They are renovating the side bar were the bands play. Thanks for all the fish Renan!
And a little bit of advanced warning – The Pearly Shells Big band do their next big show at the Memo on friday 20th May and it's going to be a Ray Charles special! Bookings now open thru the Memo Hall website, more details soon    
cheers sp
see yous on the dancefloor
cheers steve p