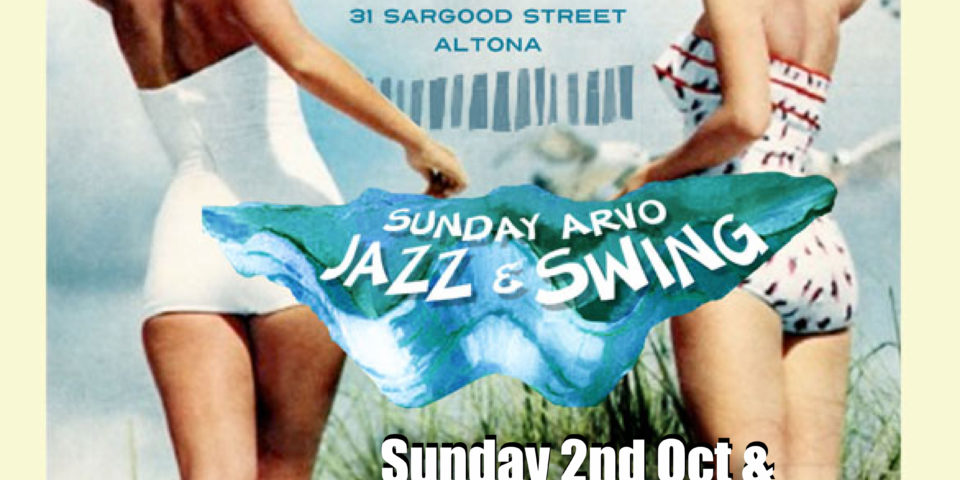 Back by popular demand! The weather is warming up and The Pearlys Hot 5 and Special guest Yvette Johansson are back at our favourite venue for some sunday arvo Jazz and swing by the Bay, the Altona RSL! Cheap drinks and a good dance floor. Food at RSL prices or fish and chips by the pier. 430-730pm $15 at the door, members free!
 Sunday's 2nd Oct and 6th Nov
Other  gigs!!
Attention all Jazz and Dance lovers from the Geelong area, The Pearly Shells Hot 4 are down at the famous music pub The Elephant and Castle, Sunday arvo , 9th Oct 2.30 start.. It's been a while since our last visit but it's always been a great place to play with a mad keen music loving crowd.
DATE: OCTOBER 9, 2016
TIME: 2.30-5.30pm
LOCATION: 158 MCKILLOP STREET GEELONG PHONE: 03 5221 3707
Looking forward to it!

………………………….
The "Steve and Dai" PS Hot 2 duo continue to rock Claypots, St Kilda on sat nights (when we are not playing privately elsewhere!)
"Just an ol piano and a doghouse bass" seems to do the trick!
Jukebox Jones on piano and guitar, myself on double bass playing Boogie boogie, Swing and Blues. Claypots 
TIME: 9pm – 11
LOCATION: 213 BARKLY ST – ST KILDA
see yous on the dance floor
cheers steve p