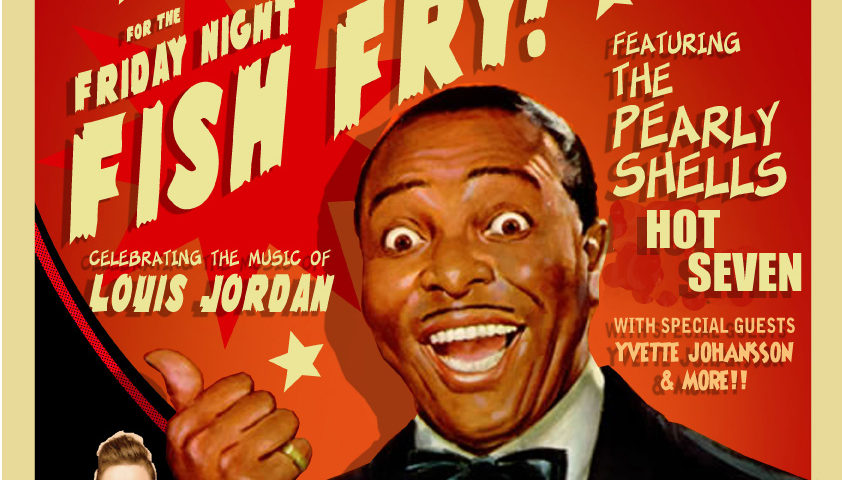 One of the most popular shows we've done over the last couple of years was Friday night Fish Fry – our salute to Louie Jordan
And it was great fun to do so we are going to do it again down at the Fablous Kelvin Club in the city.
……and once again we will be joined by fellow Louie Jordan tragic, the incomparable Yvette Johansson.
To this day Louis Jordan still ranks as the top black recording artist of all time in terms of the total number of weeks at #1—his records scored an incredible total of 113 weeks in the No. 1 position (the runner-up being Stevie Wonder with 70 weeks)
His dozens of hit songs include the swinging "Saturday Night Fish Fry" (one of the earliest and most powerful contenders for the title of "First rock and roll record"),"Is You Is Or Is You Ain't My Baby?" "Blue Light Boogie", "Five guys named Moe" ," Let the Goodtimes roll", " Barnyard Boogie" , "Run Joe" ,  "Caladonia" , "Ain't Nobody Here but Us Chickens", "Buzz Me," and the multi-million seller "Choo Choo Ch'Boogie".
With the wonderful YVETTE JOHANSSON, longtime Louie fans THE PEARLY SHELLS  will be preforming 2 big sets from "The King of the jukebox" as part of the Friday night fish fry at the KELVIN CLUB, MELB CBD.
DATE: FRI FEB 22
TIME: 20:00
LOCATION: MELBOURNE PLACE (OFF RUSSELL ST, MELBOURNE CBD
VENUE: THE KELVIN CLUB ……BOOKINGS ESSENTIAL PH: 96545711
DOOR CHARGE: $25/$15 (members)
……………………………………………………
other gigs
SUN 24TH FEB
We are at the Clayton RSL  playing for the Victorian Jazz Club for an afternoon of swinging jazz for dancing. From 2,30-5.30
$15 for VJC members,
$20 for non-members
bookings and enquiries via the VJC 0434492168
DATE: FEBRUARY 24, 2019
TIME: 14:30
LOCATION: CLAYTON RSL, CLAYTON
VENUE: VICTORIAN JAZZ CLUB @ CLAYTON RSL
…………………………………………………
Friday March 1st
PS HOT 8 DANCE @ THE HAWTHORN TOWN HALL w/ Jules O'Hara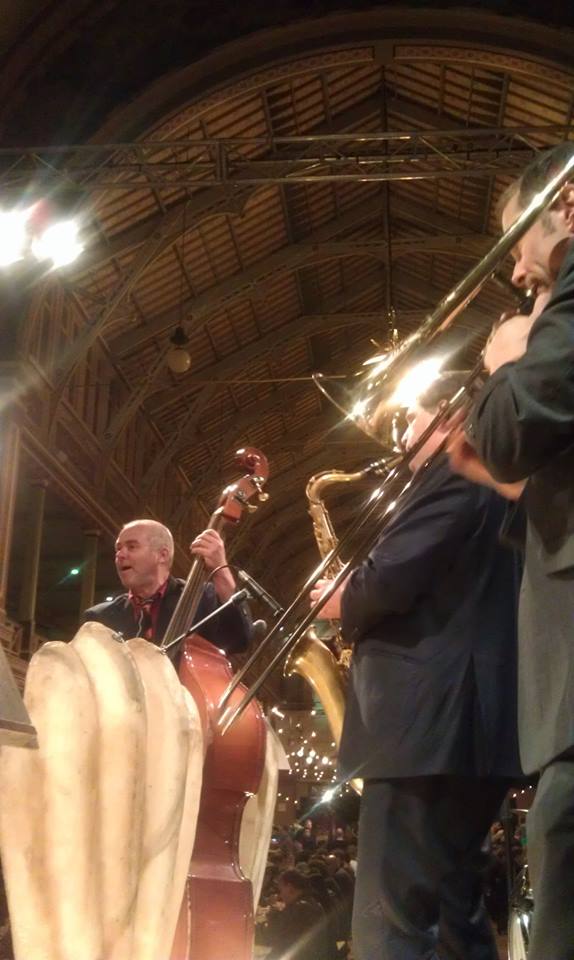 DATE: MARCH 1, 2019
TIME: 20:00
LOCATION: 360 BURWOOD RD, HAWTHORN
VENUE: PS HOT 8 DANCE @ THE HAWTHORN TOWN HALL
DOOR PRICE: $38/$32 (cons)
Just announced, with the Fab Julie O'Hara on guest vocals! details to come
see yous on the dance floor
cheers steve p