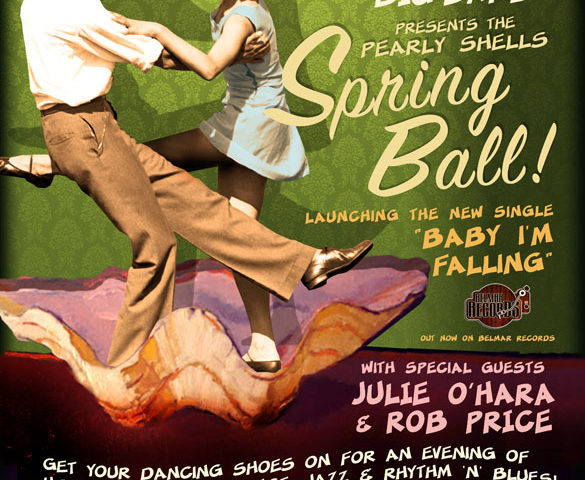 The days are getting a little bit longer, the weather's just a smidgen warmer and the Pearly's Famous Spring ball is back! Friday Sept 2nd at the "home of happy feet" the Memo Music hall. With Special guests Julie O'Hara and Rob "Flip your wig" Price. Launching the new single "Baby, I'm falling", get your tickets early! bookings thru Memo Music Hall
Other  gigs!!
They have taken out half a wall at Claypots during the week making the room twice as big! Much more comfortable for drinkers and dancers alike.
Check it out this  Sunday the 21st and on thru August when the Hot 4 play the Sunday arvo spot, starting 3.30pm, free entry. Barkly st St Kilda (opp the 7/11), free entry.
For those who work in the CBD, the "Steve and Dai" PS Hot 2 duo are playing at the new Claypots in Hardware lane Thursday nights from 530pm (starting tonight!). Come on down for afterwork drinks and the free buffet Renan is putting on! Jukebox Jones on guitar, myself on double bass playing Boogie boogie, Swing and Blues. Claypots Barbarossa . … 79 Hardware Lane, Melbourne CBD,  0396705255. free entry.
see yous on the dance floor
cheers steve p