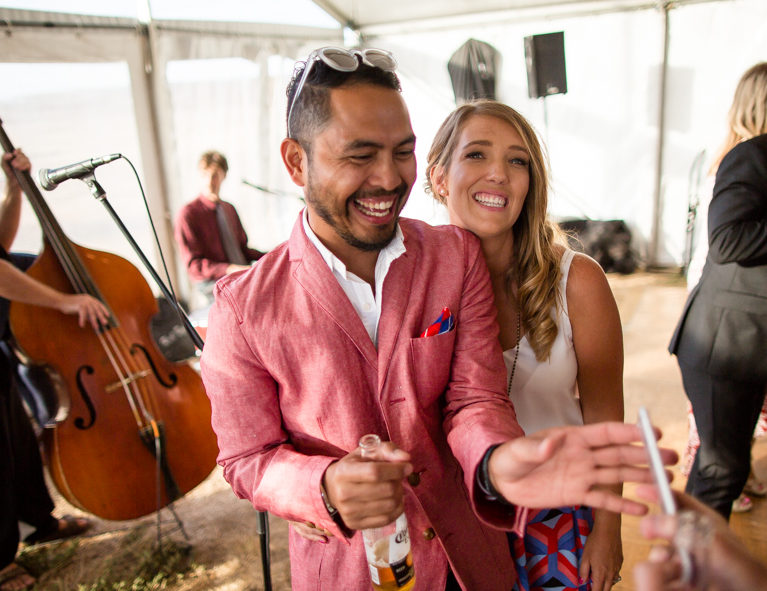 Welcome to the Pearly shells weddings page
Let us help you through all the aspects of music at weddings that we have discovered in the last 15 years + of playing at wedding receptions.
Our most popular wedding line ups (given average budgets and guest numbers) are the Pearlys Hot 4, Hot 5 and Hot 6 but we have done some big ones with the full big band! For information about band sizes see the Bookings page.
For info about musical styles, song lists and song samples visit the Song Vault.
You can read some of our "Thankyou notes" we have recieved from happy couples over the years on the Testimonials page
Check out where you can see us play live on the Gigs page (We usually get the gig when people see us live)
Finally you can read band leader Steve Purcell's Open Letter to Brides and Grooms to Be below.
An open letter to brides and grooms to be……..
Dear Happy Couple,
My name is Steve Purcell and I have been making my living as a musician all my working life, for the last 15 years with our band The Pearly Shells. I'm guessing you are reading this page because you are looking for a band to play at your wedding and you have seen us perform or heard about us or just stumbled in off the web. The Pearly Shells do a mighty fine line in weddings, if we say so ourselves.
Over the last 10 years we have been asked to play at 100s of weddings and the feedback we get is overwhelmingly positive. We believe it's flattering to be asked and a responsibility to be entrusted with  creating the atmosphere and guiding the festivities on what is (one would hope) a once in a life time occasion.

The label of wedding band or wedding singer has become a bit of a joke or a punch-line and often for very good reason. Among musicians as in any profession, there are plenty of people who are in it just for the money, a singer in a suit with his chart book of jazz standards or eighties hits and a pick up band grinding thru the same set night after night.
The Pearly Shells are not a wedding band, we are a band that also play weddings as part of our working week.  We play in clubs and bars, festivals and dance halls, at big corporate bashes and benifits and backyard birthday barbys, you name it. Providing music  for celebrations is an age old part of the music profession and  an equally important part of the job as writing songs and making records.

There are a few tricks to playing a good wedding. There is always a wide range of ages , often different nationalities and cultural backgrounds, sometimes languages differences , definitely different musical tastes and the whole lot has to be bought together as one because, as a wise old Aunty-of-the-bride once told me " in the end everyone wants to dance and be part of the celebration".
In Pearly Shells, we have our own special musical soup we like to serve at weddings,  a gumbo of Jazz and Pop and traditional musics, rock and roll , soul and funk that crosses over all the boundaries and brings people together. Over many years of playing we have been perfecting our recipe and testing it on the dancefloor, watching the room and remembering. We believe we have the music part of it down.
And then you have to be able to read crowds, judging the mood of the moment.
And the volume  has to be just right.
And the band has to have a good working relationship with the management and the staff.
And with the MC.
And you have to be able to musically  guide people though any of the wedding traditions when required.
And importantly, the band must genuinely enjoy what they do!
There is a trick to it.
In 10 years time you probably won't remember much about the entrée or the flower arrangements but you will remember if Uncle Dave made a great speech and you will remember if the band was good and everyone danced. That you'll remember.
Steve Purcell  (Head Shell)
To enquire about The Pearly Shell's availability and prices please contact us