When not busy playing to sweaty dance floors 'round the town's burgeoning pub scene, the Pearly Shells are kept busy in the private sector playing some of Melbourne's best rooms including:
The Regent Ballroom
The San Remo Ballroom
The Melbourne Pavilion
The Australia Club
The National Gallery of Victoria
Melbourne Museum
Mural Hall
The Melbourne Zoo
The Red Scooter
Rippon Lea house
Crown Casino
The MCG
The Hilton
The Plaza Ballroom
The Speigle Tent
BMW Edge Amphitheatre
ANZ Pavilion
The Melbourne Club
The Rialto Sky deck
The Royal Exhibition Buildings
The Newport Substation
The RACV Club
The Kelvin Club
The Melbourne Town Hall
….. just about all the other Town Halls and up-market reception joints uncountable.
We know the backway in to some of the nicest places in town.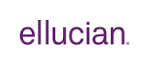 Hi Steve,
 Thank you once again for doing such a great job for our conference – our clients really enjoyed your music!
 Cheers, Natasha
2016-08-25T01:04:18+00:00
Natasha Drummond | Operations Manager, APAC  | ellucian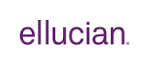 Hi Steve,  Thank you once again for doing such a great job for our conference – our clients really enjoyed your music!  Cheers, Natasha
http://thepearlyshells.com/testimonials/2081/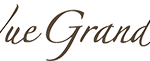 Hi Steve,

Just wanted to thank you guys for putting on a great show for us on Saturday night...

We really loved your band as did the client,   Cheers and hope to see you here again sometime
2016-08-29T23:08:44+00:00
Connie Trathen,   General Manager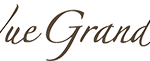 Hi Steve, Just wanted to thank you guys for putting on a great show for us on Saturday night... We really loved your band as did the client,   Cheers and hope to see you here again sometime
http://thepearlyshells.com/testimonials/vue-grande-queenscliff/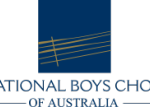 Hi Steve,

Just wanted to thank you for Saturday night – lots of great comments about the band.

Really great playing and perfect repertoire. Please pass on my thanks to all the guys for a great job as it was appreciated.    Cheers,   Peter
2016-08-29T23:10:26+00:00
Peter Casey    Artistic Director National Boys Choir of Australia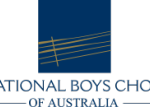 Hi Steve, Just wanted to thank you for Saturday night – lots of great comments about the band. Really great playing and perfect repertoire. Please pass on my thanks to all the guys for a great job as it was appreciated.    Cheers,   Peter
http://thepearlyshells.com/testimonials/national-boys-choir/

Hi Steve

The night was a great success.  A big thank you to the guys and Yvette for their wonderful playing.

I'm sure we will be in touch in the future. Warm regards
2016-08-29T23:12:34+00:00

Hi Steve The night was a great success.  A big thank you to the guys and Yvette for their wonderful playing. I'm sure we will be in touch in the future. Warm regards
http://thepearlyshells.com/testimonials/sheraton-hotel-melbourne/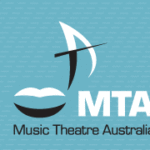 Hi Steve 
  Just a quick note to let you know that we had a chat to the client from Saturday night and got absolutely fabulous feedback.The client thought you were just fabulous and is going to give us a call in a few months when she has the dates for next year's event to hopefully book you in again! Thanks for doing such a great job (as always!)
2016-08-29T23:50:58+00:00
Shari Cohen Entertainment and Marketing Coordinator, Music Theatre Australia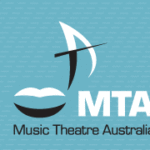 Hi Steve   Just a quick note to let you know that we had a chat to the client from Saturday night and got absolutely fabulous feedback.The client thought you were just fabulous and is going to give us a call in a few months when she has the dates for next year's event to hopefully book you in again! Thanks for doing such a great job (as always!)
http://thepearlyshells.com/testimonials/mta/